Contact High Point Gutter for Your New Gutters
Among the most trusted local gutter replacement companies throughout Snohomish and King Counties, High Point Gutter is ready to help you transform the look of your home with brand-new, high-quality gutters. Our premier suite of seamless gutters to choose from will ensure your home is protected from water damage and increase your property's curb appeal.
With years of experience, our professional gutter replacement company will install or replace your gutters effectively, so your drainage system doesn't suffer and your gutters last as long as possible. Reach out to our team today to request an appointment for exceptional gutter installation services in Snohomish County and King County, WA. We look forward to hearing from you!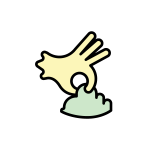 Gutter cleaning, roof cleaning, roof blow offs, moss control and skylight cleaning.